Another frequent question I receive is, "When is the best time to visit the Big Island?" While there is never a bad time to visit this beautiful paradise I call home, July is one of my favorites!

The ocean has warmed up and calmed down, the skies are blue and the number of activities seem endless. Whether you're most interested in art and culture, ocean and mountain adventures, local culinary treats, there's something for everyone to enjoy here.

Some of my favorites:

Boat and snorkeling tours which depart from Keauhou Bay just south of Kailua-Kona.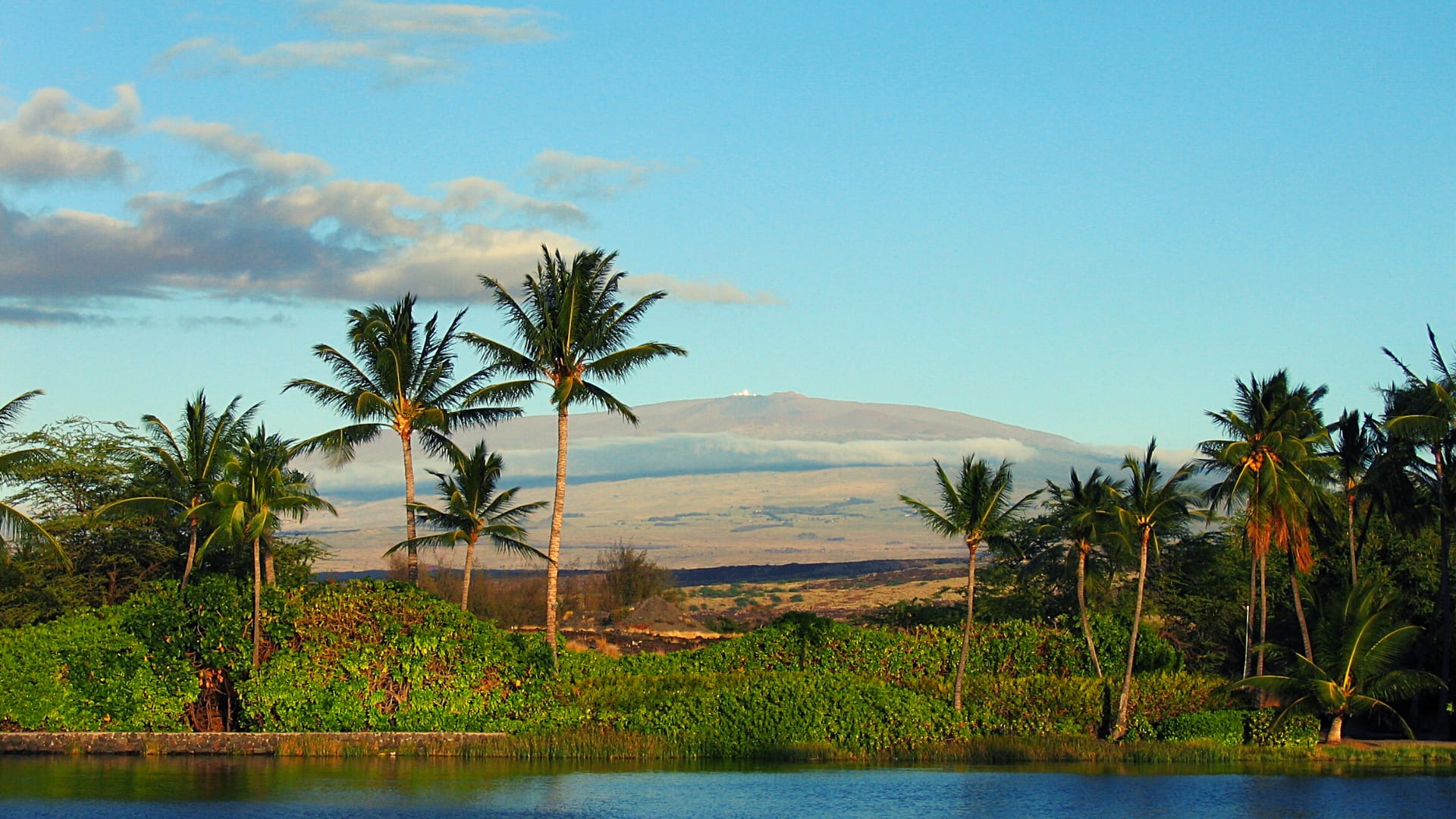 Hiking with a knowledgeable guide offers half-and full-day tours exploring rainforests and waterfalls, hiking the volcano and much more.

Beach days spent swimming, snorkeling, stand up paddling on our calm, clear ocean waters. We have many excellent choices for a day in the sun with toes in the sand.
A morning visiting island farmers' markets where the diversity of local produce is showcased with July's bounty including white pineapples, lychee, mangoes and Waimea strawberries. Food vendors offer everything from freshly baked breads and pastries to local plate lunch favorites.

The Kokua Kailua Stroll takes place on July 16 when a portion of Kailua-Kona's bayfront Ali'I drive becomes a pedestrian marketplace with artists, jewelers, lauhala weavers and local fashionistas offering their treasures for purchase. Musicians and food vendors round out the offerings at this festive event from 1pm to 6pm.

Gallery hopping with many of the island's most respected artists displaying their work at galleries in these charming and historic upcountry towns. Make a day of it, stopping for sustenance at any number of cafes and restaurants in these locations.

Historic sites not-to-be missed include: Hulihee Palace in Kailua-Kona, the summer home of the ali'i (Hawaiian royalty); Pu 'uhonau o Honanunau National Historic Park in Honaunau and Kaloko-Honokohau National Historical Park just 3 miles north of Kailua-Kona. Both parks are preserved and restored ancient Hawaiian fishing villages featuring natural anchialine pools, man-made fish ponds, archeological sites and spectacular beaches that attract resting honu (green sea turtles).

A word to the wise! Hawaii Island is a big island with lots to explore, but make sure to take time out to just relax and enjoy your time here.
More Information