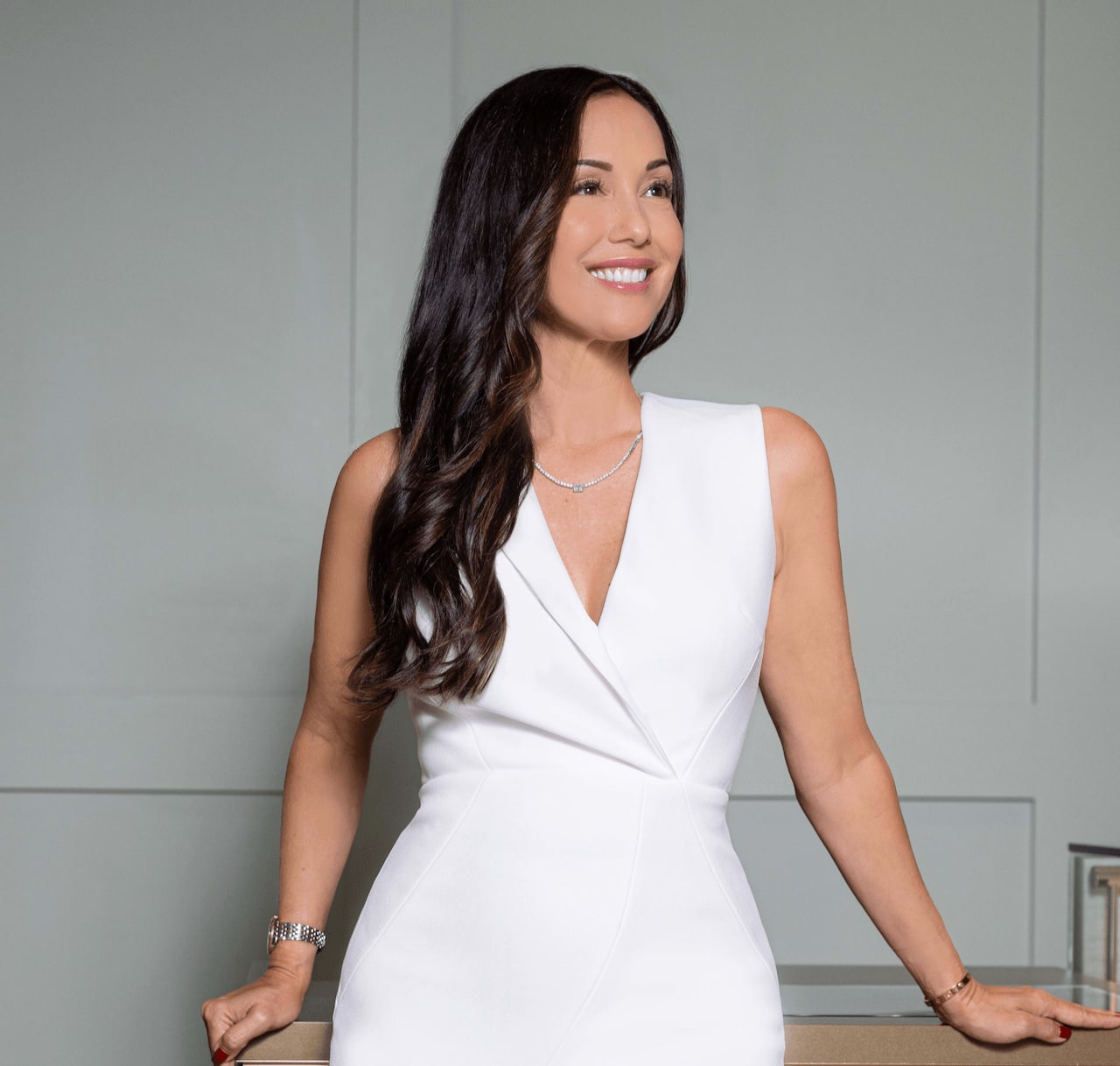 Meet Carrie Nicholson
For twenty years, Carrie has been a top-producing real estate professional dedicated to the luxury real estate market on the Big Island of Hawai'i. She serves her clients and her community as a Broker-in-Charge at Hawai'i Life Real Estate Brokers and a Director of Hawai'i Life One - Big Island, the company's concierge suite of services, as well as a curated collection of Hawai'i's most exceptional properties and locations. Carrie's unparalleled knowledge of Big Island luxury properties and international business relations has resulted in over a billion dollars in residential and land sales across her career.
Carrie began her real estate career at Clark Realty and quickly became a top producer, and through hard work and focused determination, she has led her field in the Top Broker rankings since then. As Principal Broker of Kukio Properties, she led the development's sales team, representing discerning buyers and sellers who value excellence, knowledge, and personalized results. She has been recognized multiple times as one of the Top real estate agent in Hawai'i by Hawai'i Business magazine. Born and raised in Hawai'i, Carrie is a Coast Guard-certified submarine co-pilot, rescue scuba diver, and free diver.

Her passion for the ocean led her home to the deep blue enveloping the Big Island of Hawai'i, where she worked extensively with National Geographic on underwater documentary films and photography.
Carrie has lived and trained internationally in more than a dozen countries and from coast to coast. Her love of nature has given her a deep appreciation for Hawai'i's sense of place – perhaps the most invaluable attribute of the island's luxury real estate.
Carrie has experienced first-hand the growth and transformation of the Big Island of Hawai'i. Using her in-depth understanding, knowledge, and training, she helps clients make highly informed decisions about the community and helps them choose a home that synergistically meets their needs, dreams, and lifestyles. She has an innate understanding of her clients and generously extends the resources necessary to facilitate the realization of their dreams in real estate holdings.
Carrie resides on the West Coast of the Big Island of Hawai'i with her husband, Winton, General Contractor of Nicholson, LLC, and their three children.
Hawai'i Life Is
Hawaii Life Real Estate Brokers is a statewide, 100% locally owned and operated real estate brokerage. Identified as the 16th fastest growing real estate brokerage by Inc. Magazine, Hawaii Life remains the #1 most trafficked real estate search engine. HGTV's hit shows Hawaii Life continues to entertain over 20M viewers. In both 2012 and 2013, Inman News identified Hawaii Life as one of the Top 100 Most Influential Real Estate Leaders in the U.S.
Why HL1?
As the luxury division of Hawai'i Life, HL1 has the opportunity to share exceptional Hawaii properties with a select group of people. HL1 is design, quality, and total service; a natural evolution in representation.