$4,900,000
I
1.34
Acres I
3,771
SF Living I
3BD / 3.5BA
I
MLS# 670222
|
81-475 PUE PUE WAY
Nestled within the serene beauty of Hawaii's Kona Coastline, Hokulia Residence 150 offers an exquisite opportunity to embrace the essence of luxury living. This spectacular estate, situated on 1.34 acres of paradise, presents an unparalleled blend of breathtaking design, awe-inspiring views, and tropical landscaping. Let's take a closer look at what makes this property a true gem.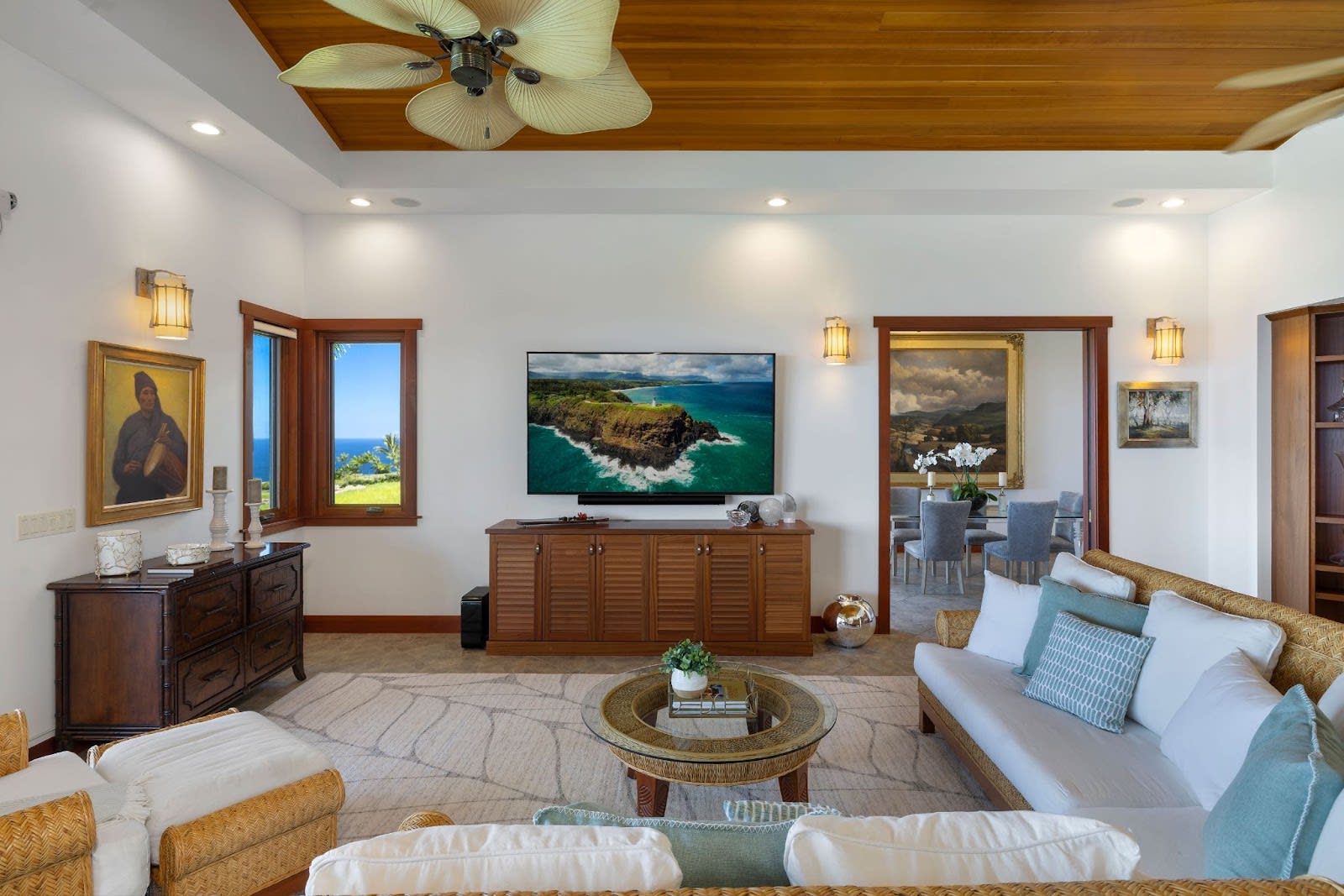 Boasting 3 Bedrooms, 3.5 Baths, plus an Office, Hokulia Residence 150 sets a new standard for elegance and sophistication. The estate's expansive two-car enclosed garage provides both convenience and security. Located on a tranquil cul-de-sac, this property invites you into a world of seclusion, where every corner unveils a piece of paradise. Gazing upon the glistening ocean and picturesque coastline, the estate offers a breathtaking panorama that soothes the soul.
As you step through the doors of Hokulia Residence 150, you'll find yourself immersed in an exquisite design that harmoniously blends luxury and comfort. Soaring eleven-foot vaulted ceilings create an open and spacious ambiance, emphasizing the craftsmanship and attention to detail evident throughout the estate. A testament to the unwavering commitment to quality and artistry.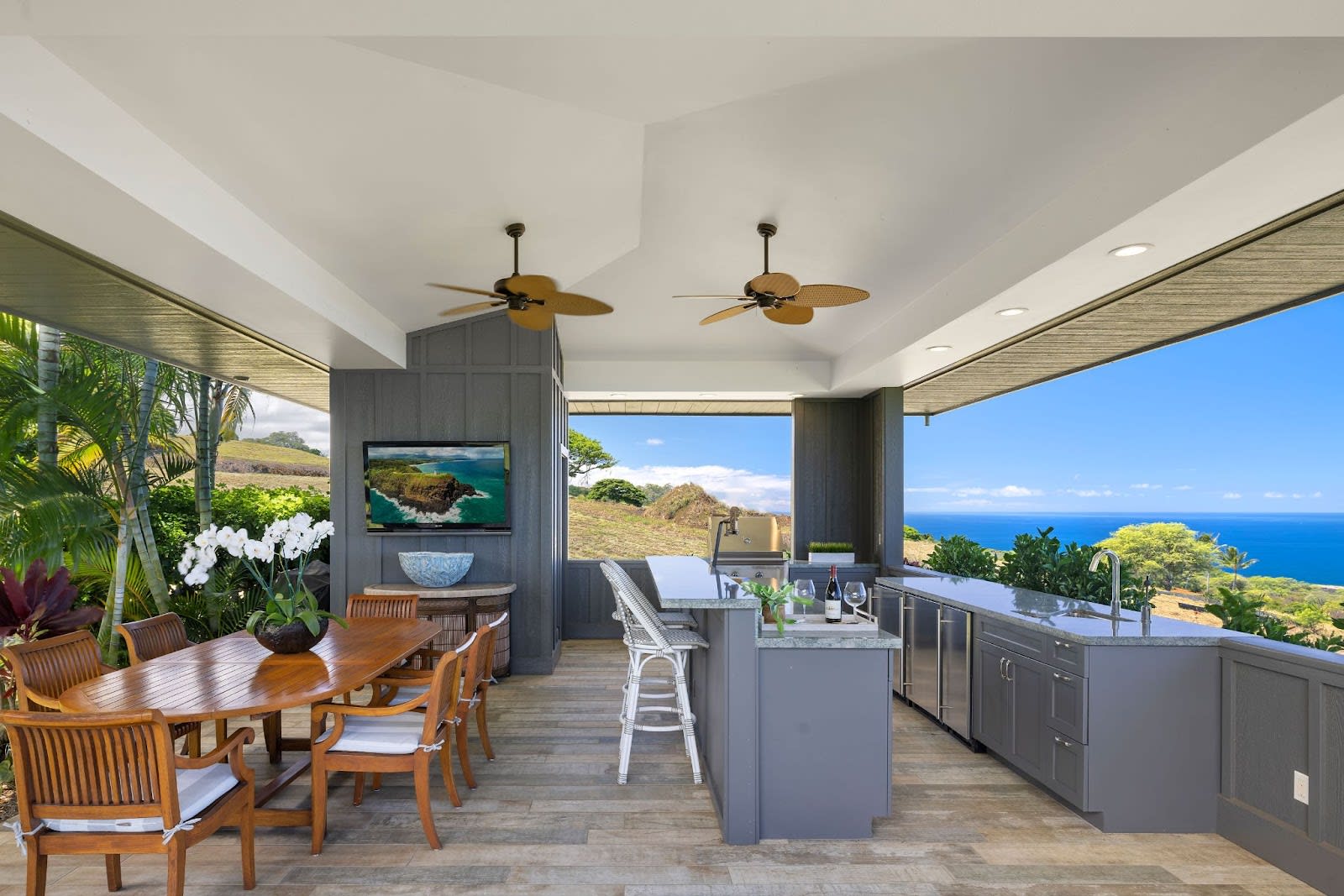 For those who cherish the art of outdoor living, Hokulia Residence 150 delivers an experience beyond compare. A detached pool house beckons, featuring an outdoor cooking area that's perfect for hosting gatherings and savoring the island's culinary delights. Pocket sliding doors effortlessly blur the lines between indoor and outdoor spaces, revealing a sweeping panoramic view that stretches beyond the imagination. These discreet pocket doors ingeniously expand the living area onto an expansive covered lanai, where relaxation and connection with nature converge.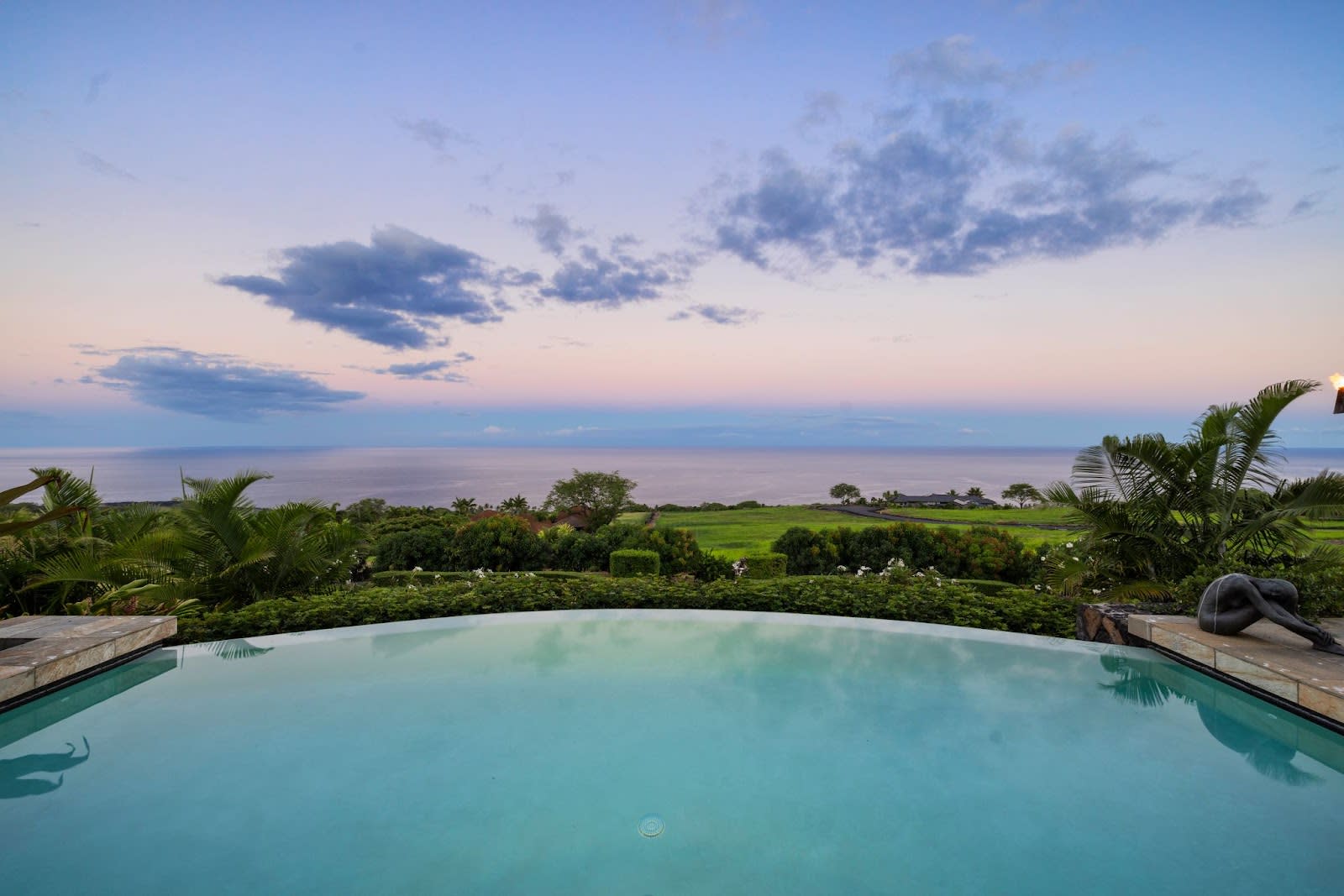 The estate's interior encompasses a generous 3,940 square feet, seamlessly merging with the outdoors through 1,259 square feet of covered lanai. This captivating setting invites you to unwind, embracing the panoramic expanse that surrounds you. Meanwhile, the sprawling lawn outside extends a warm invitation to engage in various outdoor activities, transforming the property into a true sanctuary for leisure and relaxation.
Hokulia Residence 150 not only offers an exceptional living space but also grants access to the exclusive privileges of The Club at Hokuli'a. Situated within a sprawling 1,260-acre luxury residential community, this club embodies the spirit of refined living.
Club members indulge in state-of-the-art amenities, including a fitness center that caters to wellness enthusiasts, tennis and pickleball courts for the sport aficionados, a refreshing club pool, and an open-air dining pavilion adorned with a bar, providing a perfect setting for socializing and creating cherished memories.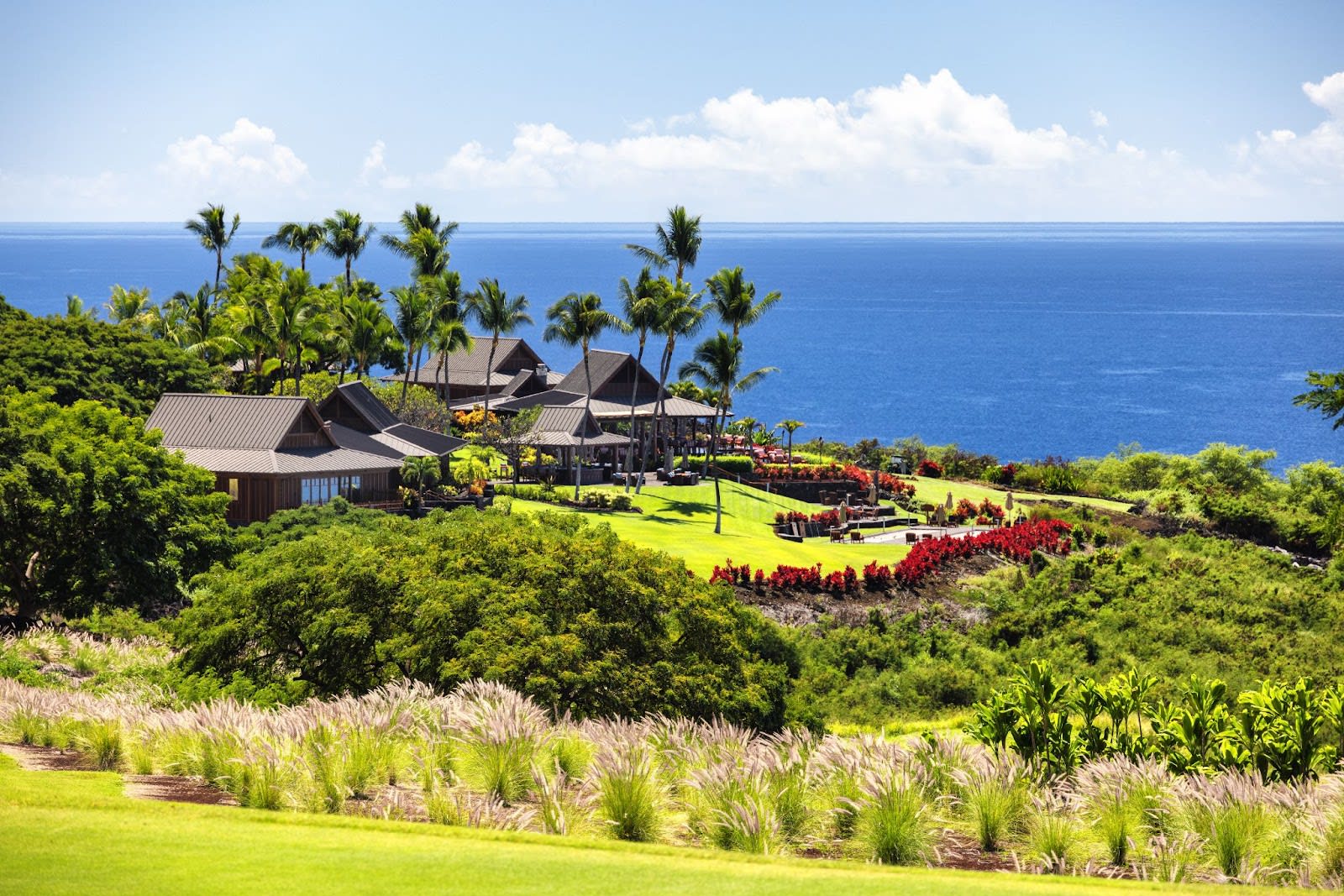 For golf enthusiasts, the Jack Nicklaus Signature 18-hole golf course is a true paradise. With every swing, surrounded by the breathtaking backdrop of the coastline, this course offers an unforgettable experience for players of all levels.
Nature lovers find their haven in the shoreline park and ocean access. Exploring the natural beauty that surrounds Hokuli'a is a privilege that enriches the soul and rejuvenates the spirit.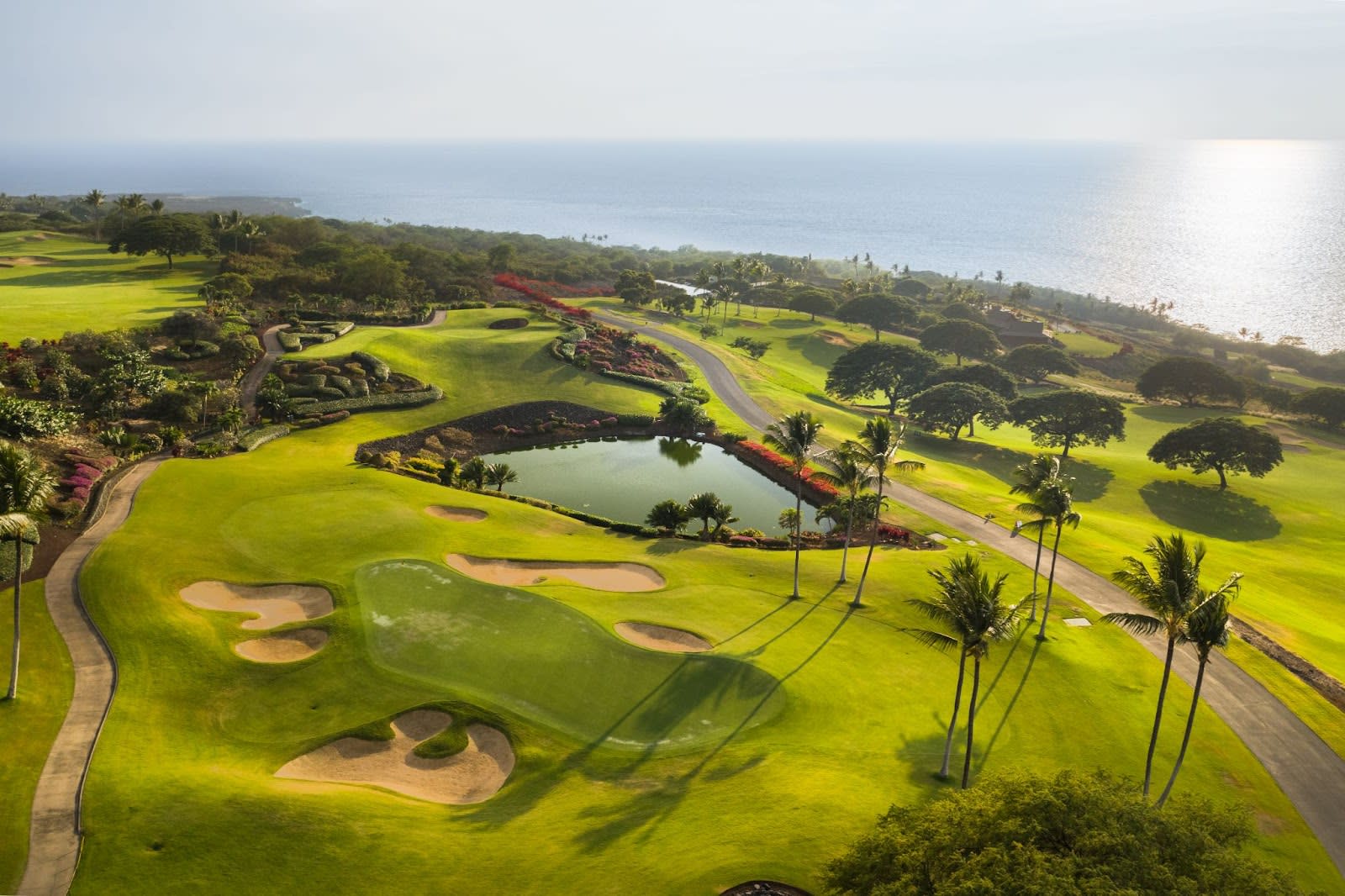 Incorporating unmatched elegance, awe-inspiring views, and access to a world-class club community, Hokulia Residence 150 stands as a testament to refined Hawaii-style living. This estate is more than a home; it's a haven where luxury meets nature, and where tranquility and sophistication intertwine seamlessly. The equity Club membership, valued at $150,000, included in the purchase price, offers the key to exclusive amenities and experiences. Indulge in the beauty of this paradise, where every moment is a celebration of life's finest offerings.