Introducing this exquisite Hokuli'a Estate, ideally positioned along the prestigious golf course fairway within the esteemed Hokulia private membership club community. Embrace a lifestyle of elegance and tranquility as you immerse yourself in the awe-inspiring beauty of commanding ocean and coastline views sprawled across 1.15 acres of pristine property.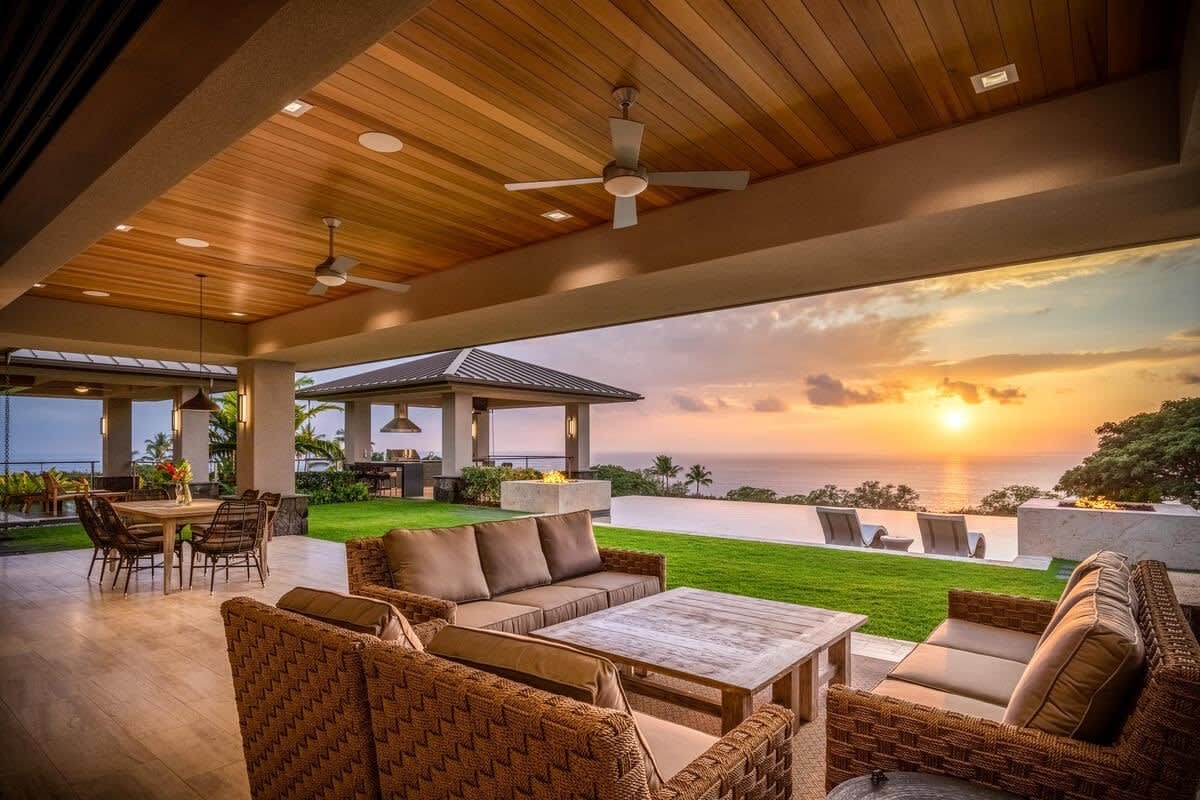 Step inside and be captivated by the luxurious finishes and features that adorn every corner of this residence. With its high ceilings adorned in rich wood paneling and artful, award-winning built-in cabinet screens, the interior exudes a timeless charm. This furnished oasis beckons you to indulge in the unparalleled Island lifestyle, where you can revel in the gentle tropical cross breeze and savor each breathtaking moment.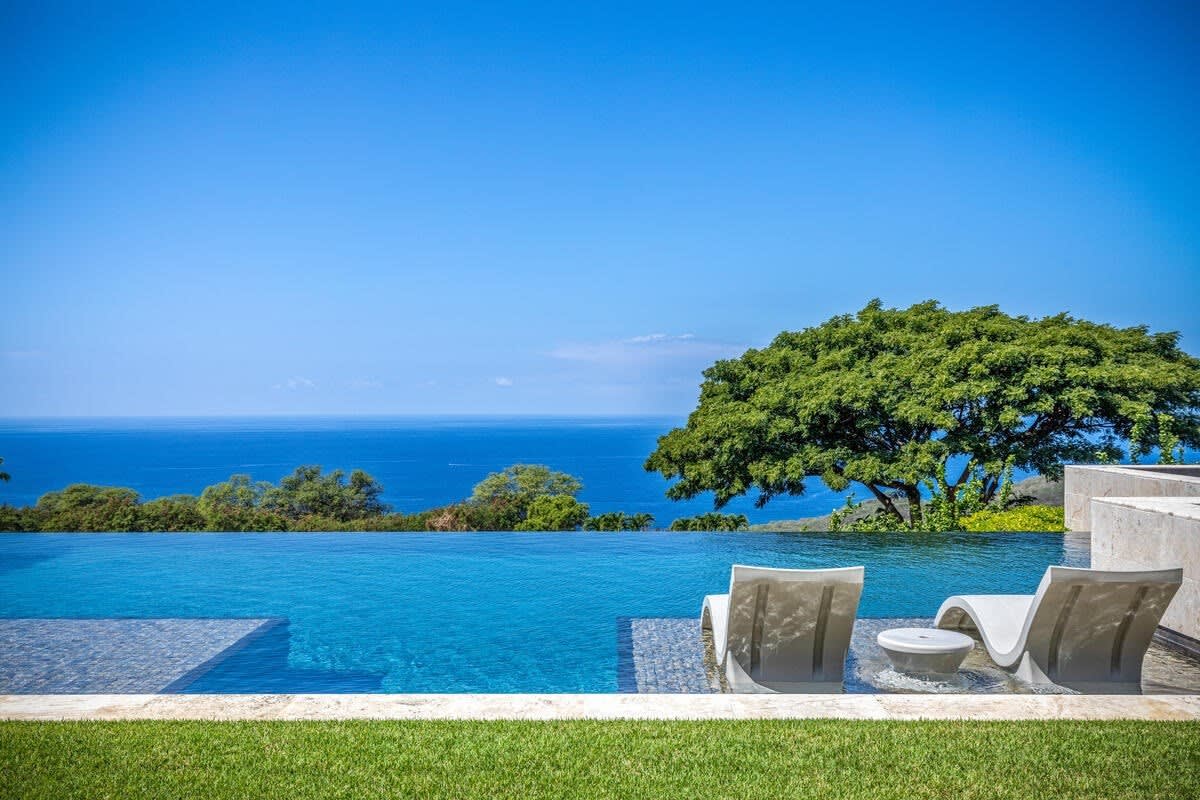 Seamlessly blending indoor and outdoor living, this property boasts pocket sliding doors that open up to reveal unobstructed views and provide easy access to the magnificent covered lanai space. Spanning over 7,000 square feet under roof, this home effortlessly integrates an office, great room, 4 bedrooms, and 4.5 half baths, ensuring ample space for both relaxation and entertainment. Start your day with a refreshing swim and end it in the expansive spa tub, all while immersing yourself in the captivating hues of the sunset.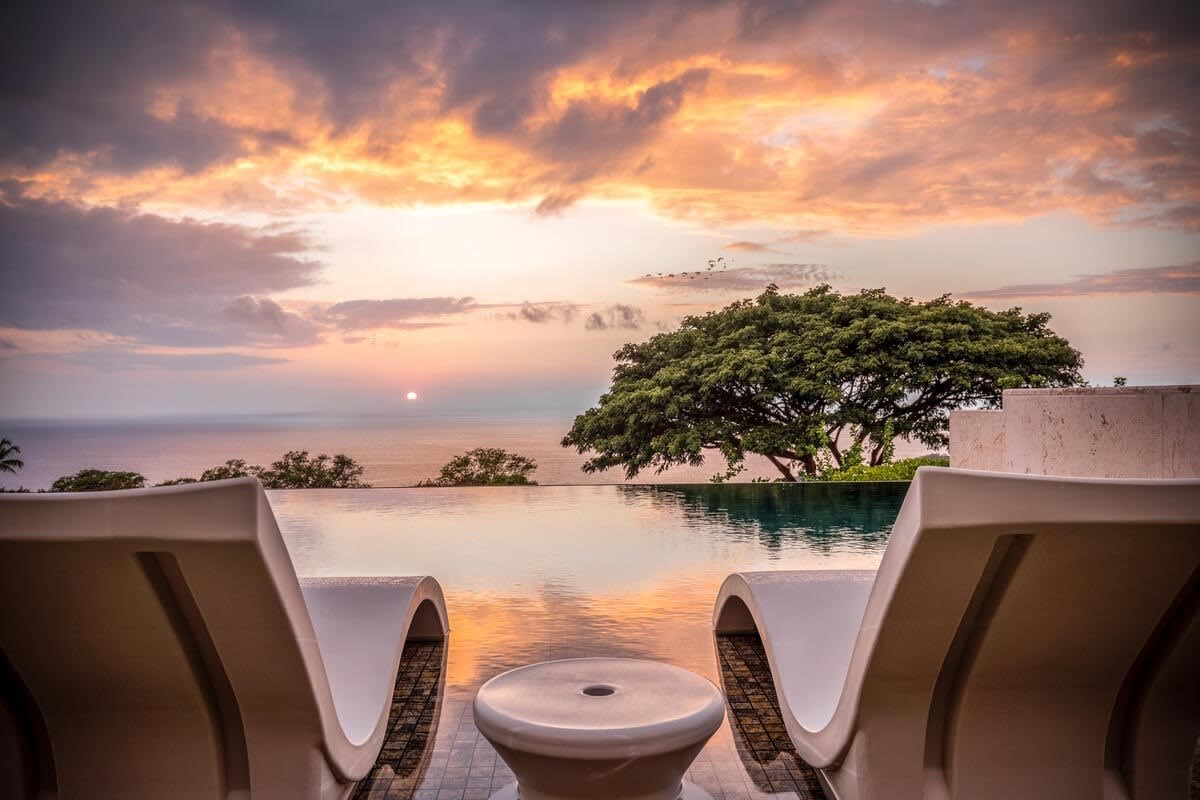 Beyond the confines of this exceptional property lies The Club at Hokuli'a, an exclusive residential club community nestled along Hawaii's Kona Coastline. Encompassing a vast 1,260-acre luxury residential community, Hokuli'a is renowned for its one-to-two-acre sustainable agricultural lots.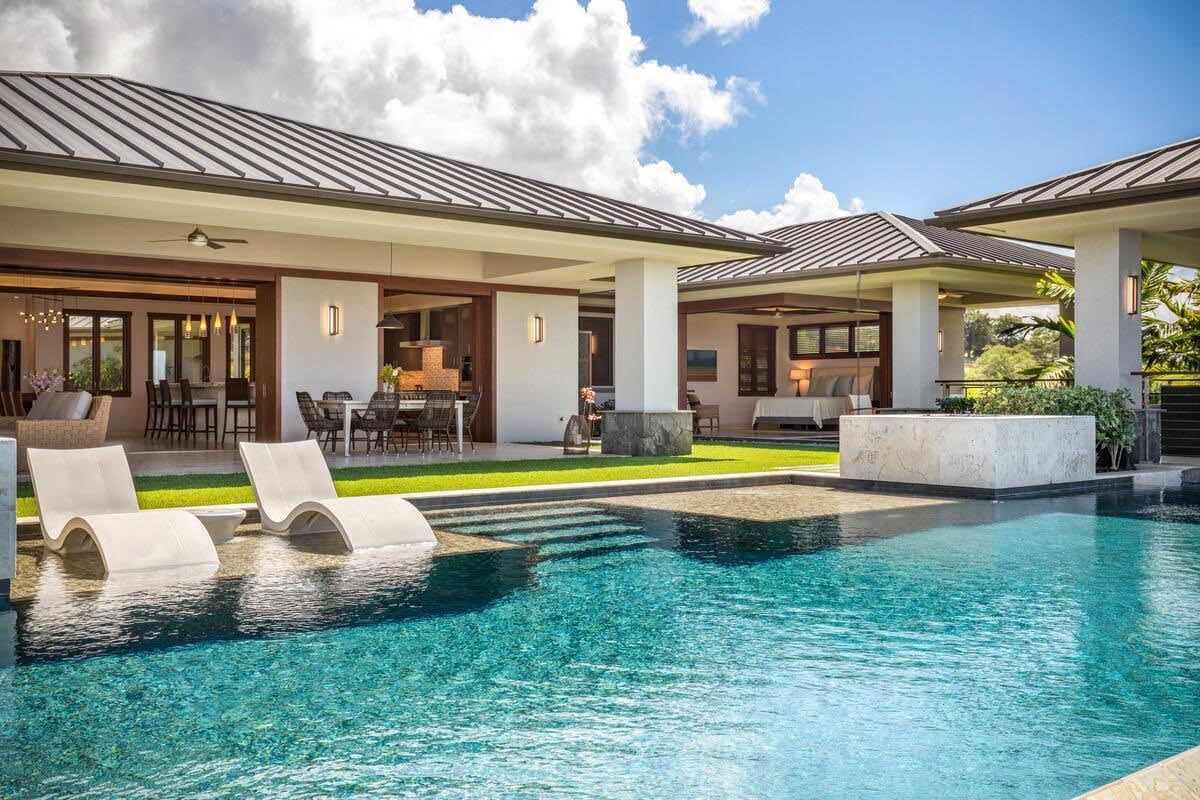 Immerse yourself in a world of unparalleled luxury and leisure at the full-service Clubhouse, complete with a rejuvenating spa, state-of-the-art fitness center, tennis courts, a club pool, and an open-air dining pavilion with a bar. Golf enthusiasts will delight in the Jack Nicklaus Signature 18-hole golf course, while nature lovers can explore the shoreline park.
Interested and want to know more? Visit .