Welcome to this charming 3-bedroom, 2 bath home at the top of Malulani Gardens! With 1,309 sq ft of living area, this meticulously designed residence offers both comfort and style. Step onto the covered front porch, spanning 332 sq ft, and imagine relaxing evenings enjoying the serene neighborhood.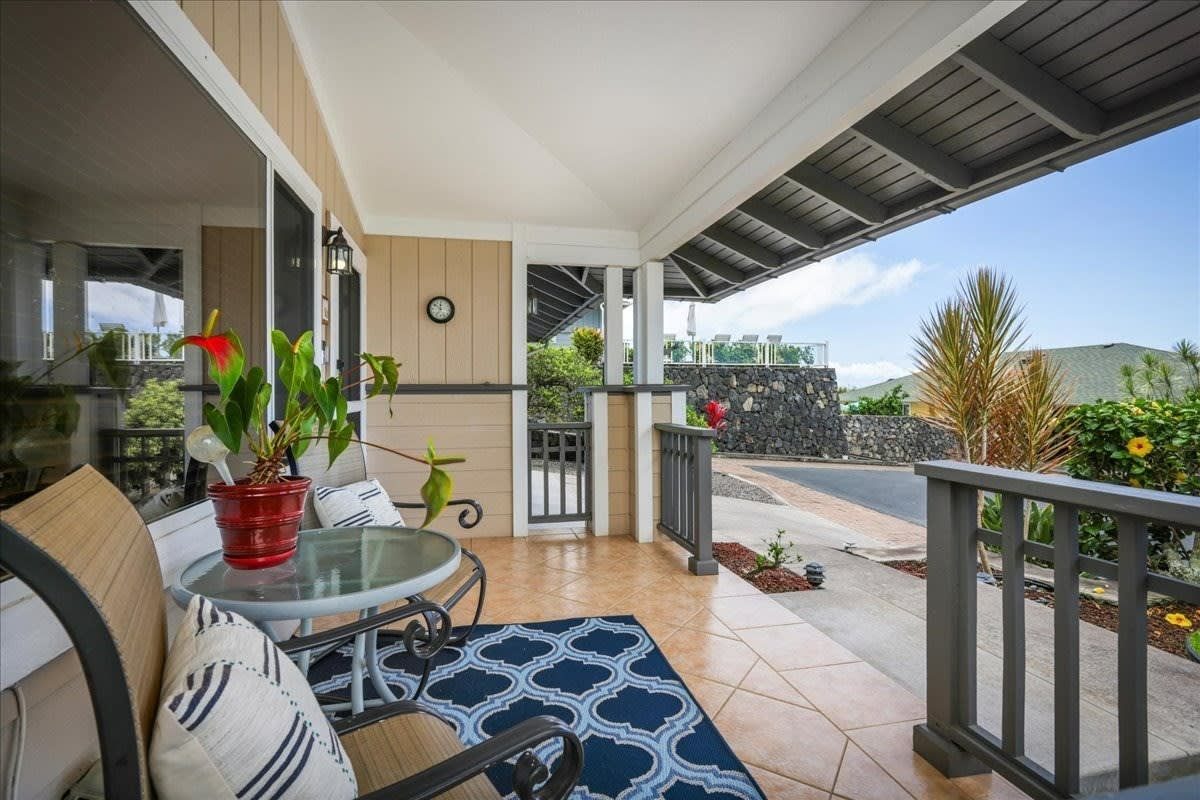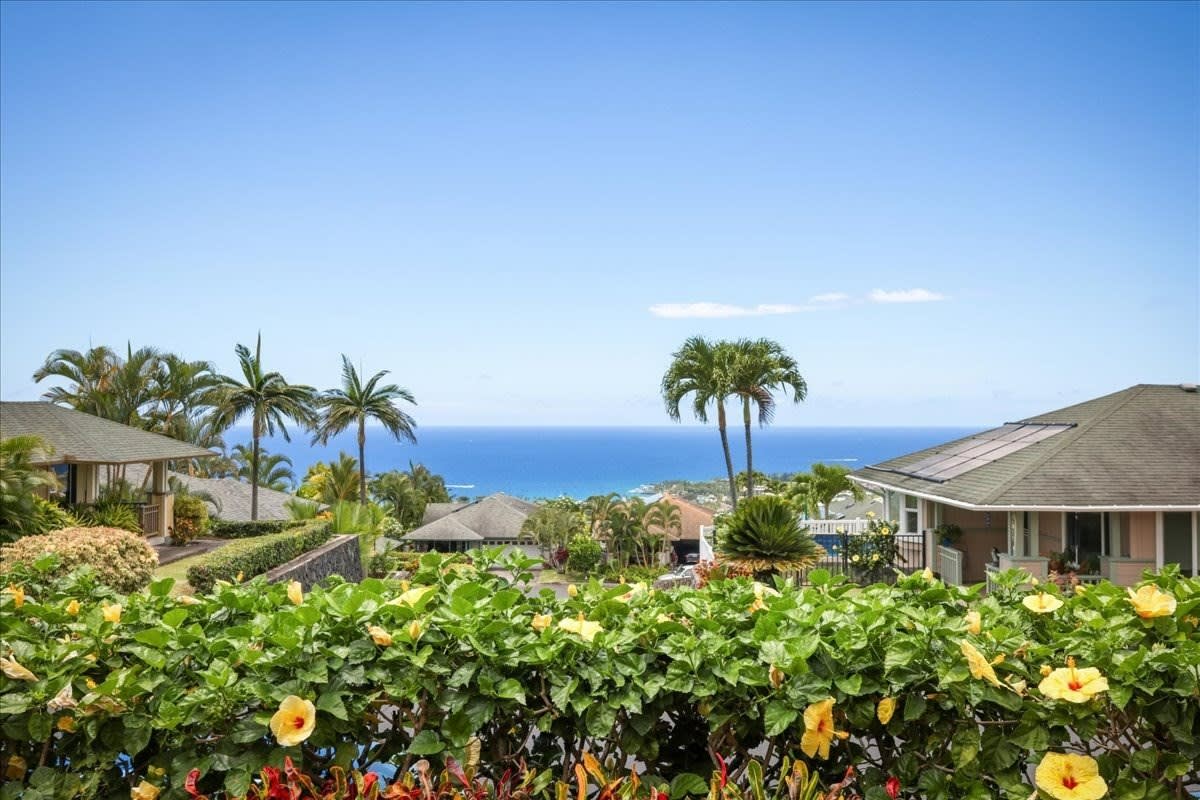 A rarity within the gated and well-maintained Malulani Gardens, this home boasts an east to west facing orientation, allowing for breathtaking sunset views. Located at approx. 500' elevation and proximity to downtown Kailua-Kona. The interior features elegant details such as granite kitchen counters and bathroom vanities, which blend seamlessly with the stainless-steel appliances. The refurbished kitchen cabinetry adds a touch of modernity.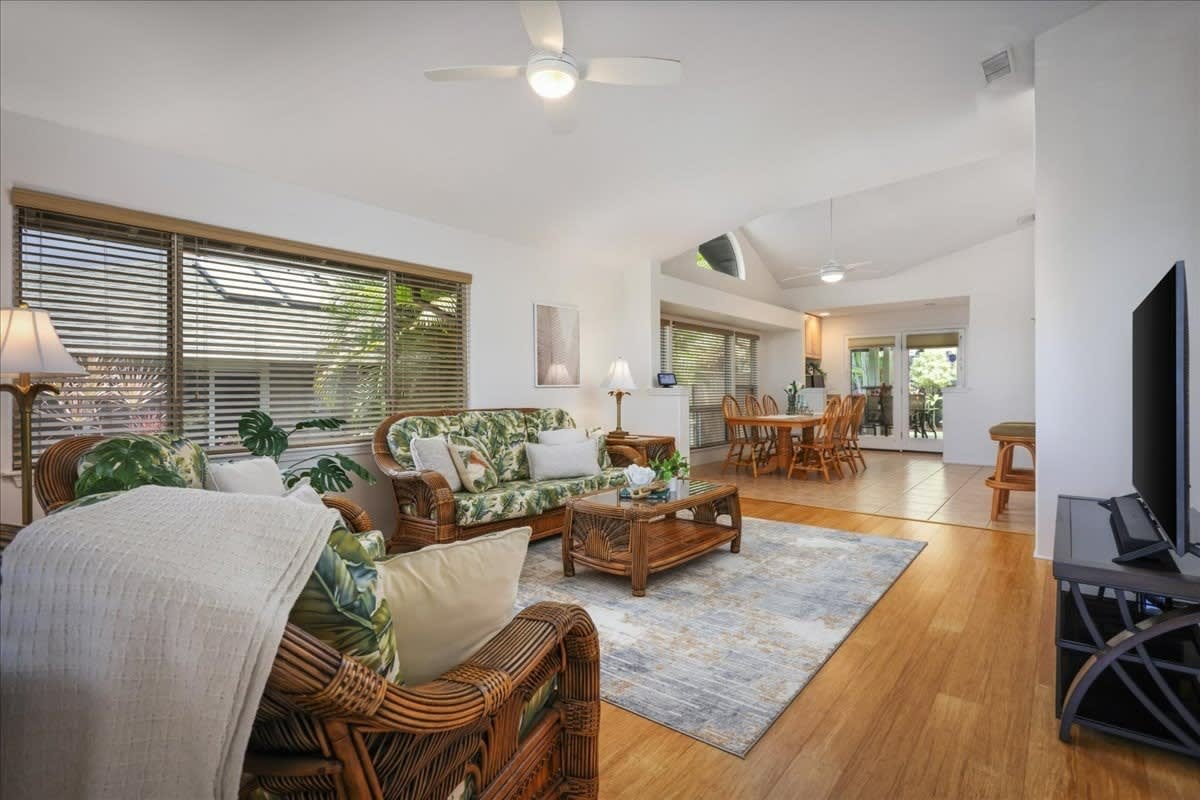 The living room and primary bedroom are adorned with eco-friendly bamboo flooring, while the kitchen, dining area, bathrooms, lanai, and porch showcase sleek tiled floors. Embrace sustainable living with a fully owned 18-panel photovoltaic-solar net metered system, minimizing your carbon footprint while enjoying reduced energy costs.
Stay comfortable year-round with central air-conditioning and the option of gentle breezes from overhead fans. The two-panel solar hot water panel system, boasting an 80-gallon water heater, ensures a constant supply of warm water while further reducing utility expenses.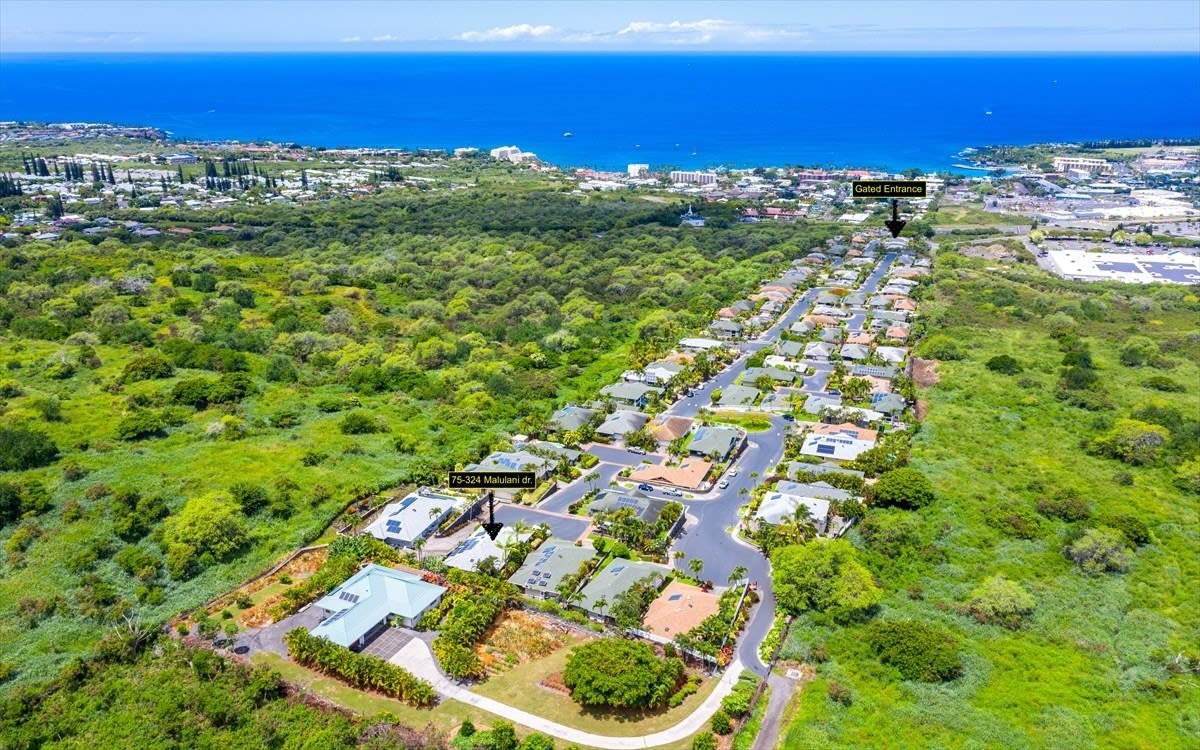 The 438 sq ft 2-car garage is more than just a parking space. It's a functional area with a laundry section and shelving for organized storage. The exterior is equally enchanting with rock walls that exude character, and the citrus trees dotting the landscape offer both beauty and a potential source of fresh fruit.
This home is more than just a dwelling; it's a harmonious blend of elegance, functionality, and sustainability. With its thoughtful features and meticulous design, this Malulani Gardens abode stands as a testament to comfortable living that embraces the beauty of its surroundings.
For more photos and link to the virtual tour, please visit
MLS 670623
.